DETAIL
Girls' Association course ◇ Cooking 9 items 180 minutes [Drinking] with attached 3500 yen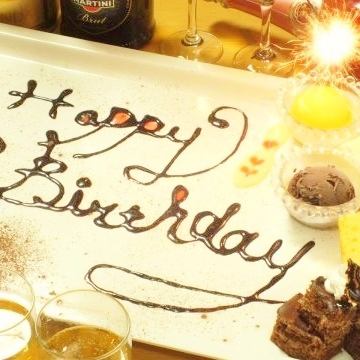 By using a coupon3500 yen
All you can drink with coupons 120 minutes → 180 minutes
All-you-can-drink available

120 minutes all-you-can-drink
All you can drink for women only 120 minutes → extend to 180 minutes OK ♪ want to eat plenty to drink want to talk Recommended course for girls' association!
Course menu
★ + 500 yen, change to all you can eat Bagna cauda or Italian cured ham OK ★
【Appetizer】 Assorted seasonal appetizers 3 kinds
【Carpaccio】 Sanriku season fish carpaccio
【Salad】 Market coloring vegetable salad
※ Plus 500 to change all you can eat Bagna Cauda OK
【Name things】 Assorted raw ham
※ Plus 500 change all you can eat raw ham OK
[Frit] Frit with eggplants and corn
【Fish dish】 Fresh fish herb grill directly to Morning Market
【Meat dishes】 Steamed rum loose
【Pasta】 Spring vegetables plentiful Peperoncino
※ Pasta large change free change OK!
[Dessert] season of sherbet
* It may change depending on the purchase situation.
※ All you can drink is the last order in 100 minutes.
All-you-can-drink menu
Beer, etc.
· Black Label (Medium Mug / Mega Mug) Shandigeraf / Red Eye / Cassisvia
· Whiskey etc.
· Whiskey horn (rock, water split, soda split) / horn high ball / horn mega high ball / ginger high ball / cork high ball
· Wine etc.
· Wine cooler (red, white) / Kitty / American lemonade / carimoco (red wine + cola) / spiritzer (white wine + soda) · Wine cooler (red / white) / wine cooler )
· Mojito, plum wine, sake
· Mojito / grapefruit mojito / apple mojito / pine mojito / man plum sour / black bean sake (rock, water split, soda cracker) / Shochiku Bakemoto
Shochu Sour
· 【Wheat】 Yakari / 【Potato】 Pickled potato (rock, water split, soda split) / plenty of lemon sour / grapefruit plentiful sour / lime plenty sour / giant peak sour / white peach sour / pine sour / berry sour / oolong high / Green tea high / Jasmine high
·Cocktail
· Moscone Commure / Screwdriver / Vodka Tonic / Bulldog / Gin Tonic / Jinhuz / Jinbac / Jin Lime / Cuba River / Rum Buck / Rum Tonic Mexican Coke / Tequila Tonic / Tequila Sunrise / China Blue / Calamilk
·Cocktail
· «In your favorite combination» Peach / Cassis / Lychee / Darjeeling / Campari / Apple × Oolong Tea / Orange / Grapefruit / Apple / Cola / Gingeraire / Tonic / Soda
- Non-alcoholic cocktail
· Shirley Temple / Saratoga Cooler
·Soft drink
· Oolong tea / Orange juice / Jasmine tea / Grapefruit juice / Apple juice / Gingerjae / Coca-Cola / pine juice
· ★ Premium All-you-can-drink
· Sparkling wine / drinking health! Kale beer / Chu-Hai / Sangria (apple · strawberry) / 6 kinds of local sake / Tomonoho mountain / Meat only Sour Zintoni !! / 8 non-alcoholic cocktails

Coupon that can be used
[Birthday · anniversary · also ♪ also ♪
Birthday plate service with message!

Presentation conditions

Word and reservations at the time saw the Hot Pepper

Conditions of use

Please also consult us such as BGM production etc. / Can not be used with other tickets / services

Expiration date

Until the end of March 2018
2018/03/12 update